Last Updated
Ratings
Unique User Downloads
Download Rankings
2019-04-30 (4 months ago)

57%

Total:

590

All time:

5,152

This week:

165
Description
Author

This package can be used to manage files and directories with AJAX interface.

The main class can perform several types of operations on files and directories on the server.

Currently it can handle uploaded files, view and delete files and directories.

Recommendations

Innovation award

Nominee: 1x

Winner: 1x



Details
NEWWAY FILE MANAGER
[
]() <img src="https://upload.wikimedia.org/wikipedia/commons/0/06/Facebook.svg" width="80">
Newway is a file manager for servers written with PHP. To install it, just download this repo and place the folder in your root and access it by https://yourwebsitename/foldername. You will be asked to set up an email and password to access the file manager. This application doesn't require a database. Instead, it uses a flat files as its database, which will be generated and placed outside your root directory after the completion of setup. Other things in this file manager are pretty self explantory.
Installation
Newway uses the presence of the users.json file to detect whether an email ID and password has been registered. If you forget the email ID or password registered for Newway, the only way to reset it is to delete the users.json file (thus deleting the existing registered information). After doing so, you'll be able to register a new email ID and password for Newway.
Screenshots from Newway
Main UI
Rename your files/folder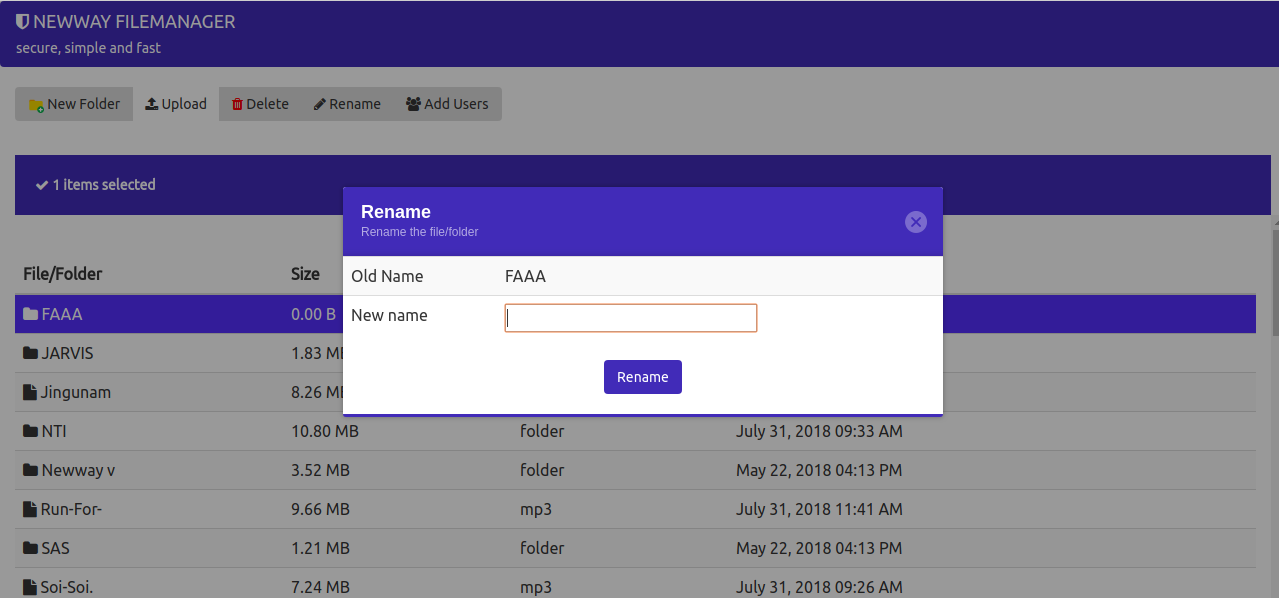 Create Folders
Add users to newway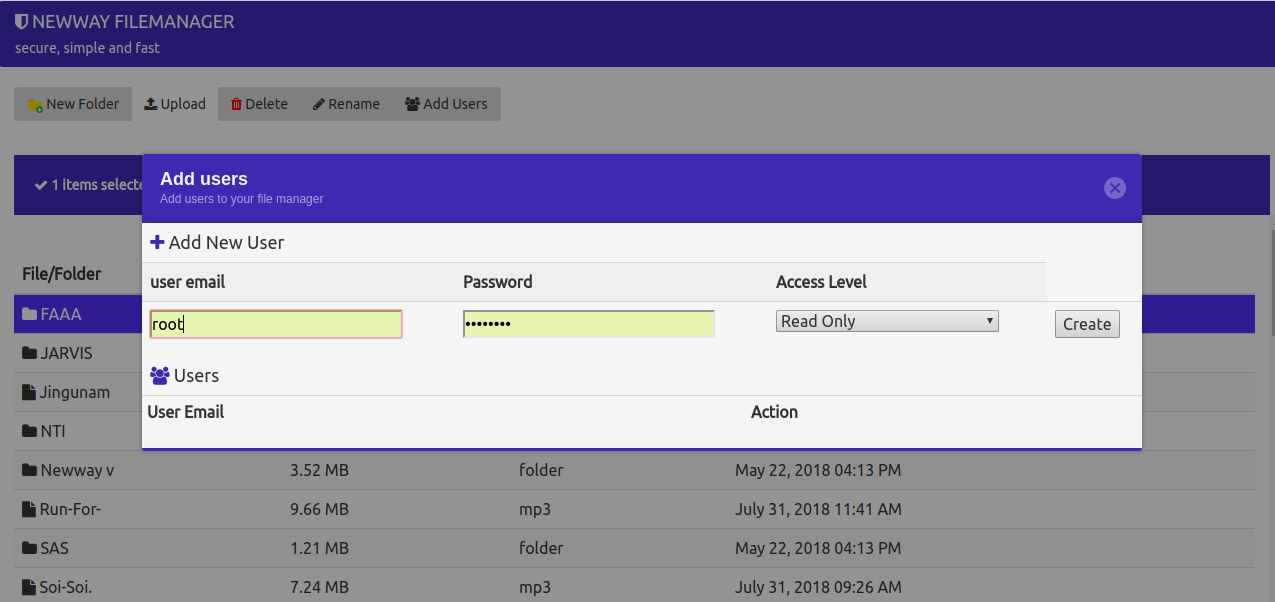 | | | |
| --- | --- | --- |
| | Applications that use this package | |
No pages of applications that use this class were specified.
If you know an application of this package, send a message to the author to add a link here.